Implement Diffie Helman Key Exchange Algorithm
The following example implements Diffie Helman Exchange Algorithm.
Click here to download the PDF File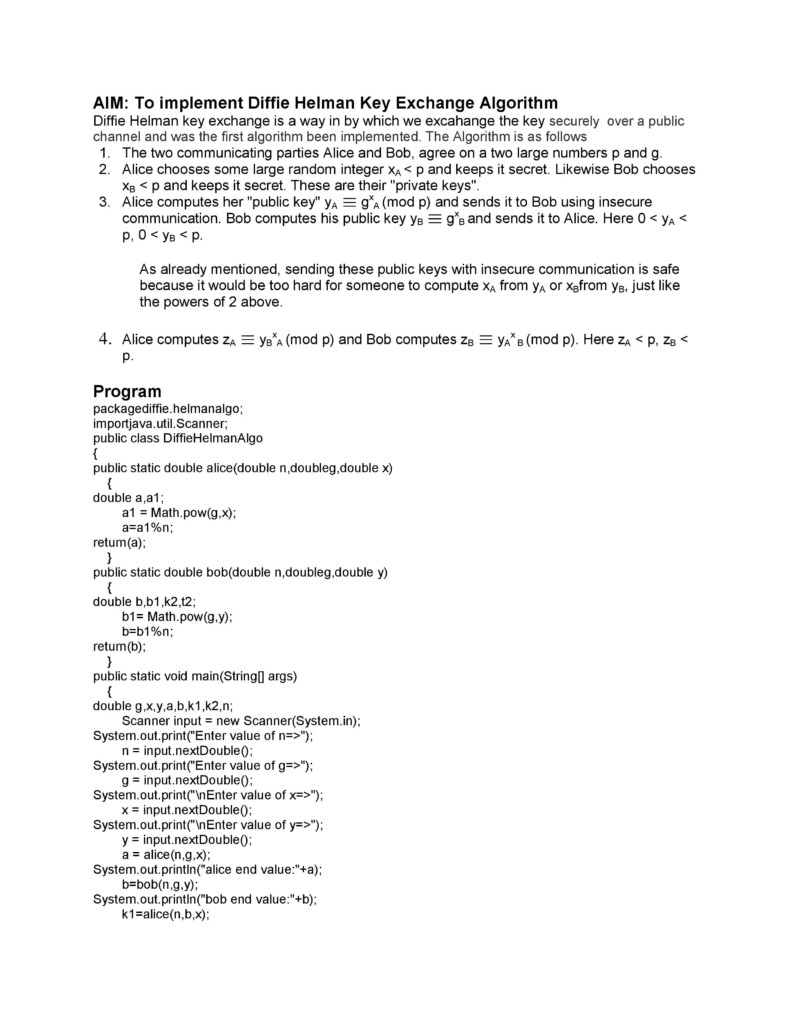 Related Articles
Web Master

, , Network Security, atul kahate notes network security, network security notes, Rail Fence, Rail Fence Algorithm, Rail Fence Algorithm in network security, tybscit network security, tybscit network security Rail Fence Algorithm, 0

---

Rail fence cipher The rail-fence technique is an example of transposition technique. It uses a simple algorithm. Steps...
Green Computing Book
C++ Interview Questions