Implement Diffie Helman Key Exchange Algorithm
feel free to contact us info@mybscit.com
The following example implements Diffie Helman Exchange Algorithm.
Click here to download the PDF File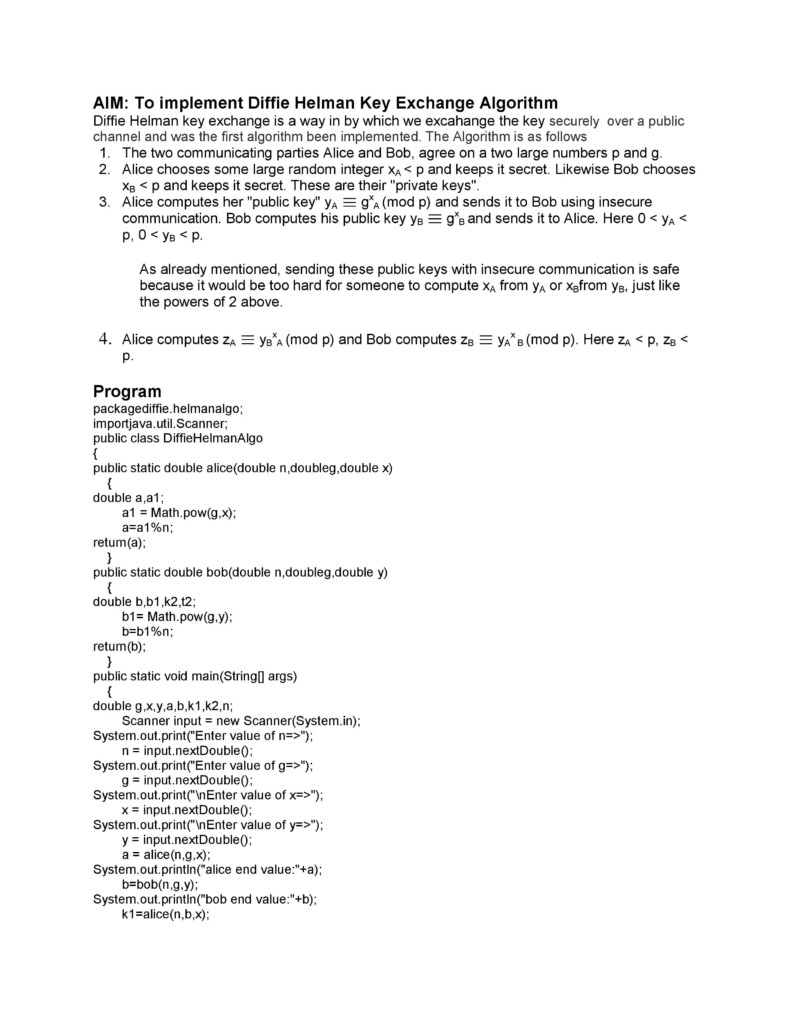 Related Articles
Chirag Deora

, , Network Security, atul kahate notes network security, download bscit notes of Mumbai University, mumbai university tybscit practical free download, network security notes for tybscit semester 5, network security practicals, Poly alphabetic Cipher, tybscit network security notes, 0

---

The Poly-Alphabetic cipher is also an example of substitution cipher which uses multiple one-character keys. In the program we...
Green Computing Book
C++ Interview Questions