Dear Team,
Here are the steps to contribute to mybscit.com
You need to login and then click on Contribute to Mysbcit in Menu.

Then Type down the Question, its answer and submit for review. Check for plagiarism i.e. The content should not be picked from any other website, as google penalizes the website. Our back end team will check your uniqueness of the content and will count for bounty program.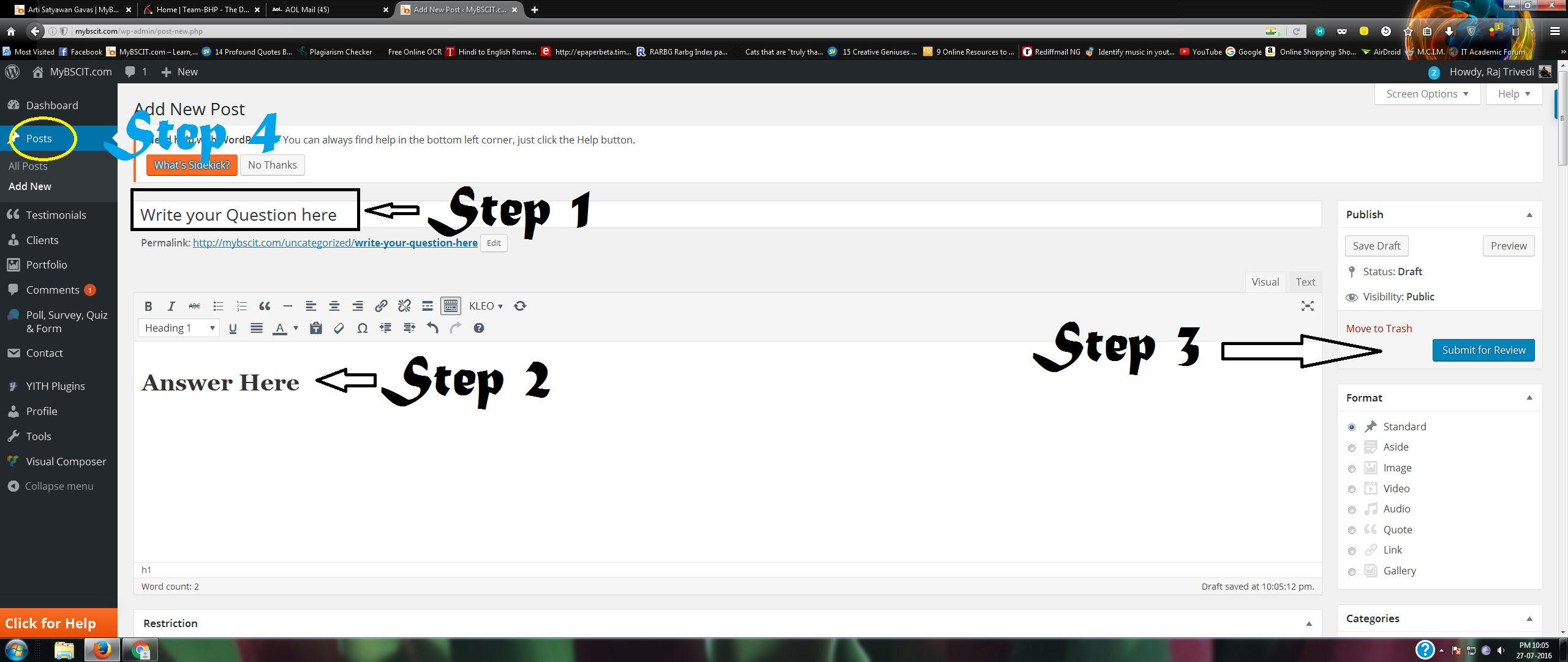 After that click on Posts on left hand side menu, to release the post. For adding images as output, mail it to info@mybscit.com
Done.